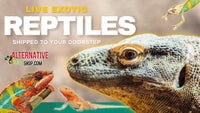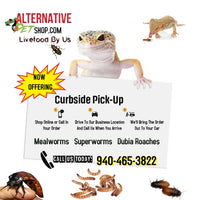 In The Denton, TX Area?
We specialize in FOOD FOR YOUR REPTILES Superworms...Mealworms...Dubia Roaches and MORE!!
SCHEDULE A PICK-UP TODAY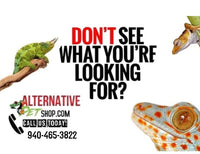 Need Exotic Animal Help?
Our website is updated daily with new animals & supplies. Don't see what you're searching for? Call or Text us at 940-465-3822 and we'll be happy to assist you! 
WE OFFER Payment plans